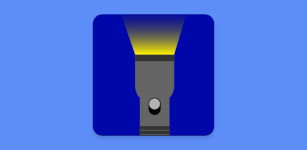 Flashlight Toggle is a free, lightweight, Android app that has only one specific purpose – to toggle your flashlight on and off. It has no interface whatsoever.
It was specifically designed to work in tandem with the Bixby button on Android 9.0 Pie Samsung Galaxy devices such as the Samsung Galaxy Note 9, Samsung Galaxy S 10 , and others. By setting the Bixby button to launch this application, the flashlight will toggle on or off each time you press the button.
How To Remap The Samsung Bixby Button
Flashlight Toggle can also be used in connection with other automation apps, or even on it's own if you just need an app icon to toggle the flashlight.
Features:
Turns your flashlight on and off!
No interface!
No options!
Doesn't clash with your device's built-in flashlight toggle!
Doesn't interrupt you!
No special permissions required!
No ads!