Well, it's that time of year again, and we're here with a big update for our seasonal favorite, Christmas Word Search Puzzles for Android! ❄️🎄🎅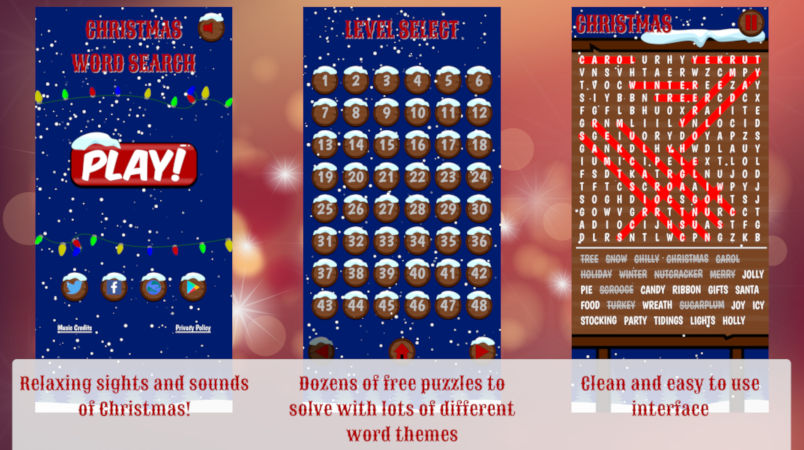 This update adds a ton of new puzzles 🧩 for hours of gameplay, and a long awaited swipe preview that will show you your selected letters in real time at the top of the screen. This allows for much easier word selection and more enjoyable feedback while you play.
Even better, you now have the option to permanently remove ads, and to celebrate the season, we're currently offering 33% off the normal price of this upgrade – now just $1.99 USD or equivalent. This discount isn't here forever, so act fast and enjoy hours of casual entertainment this Christmas season!
Existing users – the update is ready for you now and if you haven't received it automatically, you can head over to the Play Store now to update.
New users – Click here to visit the app store and download the game today!